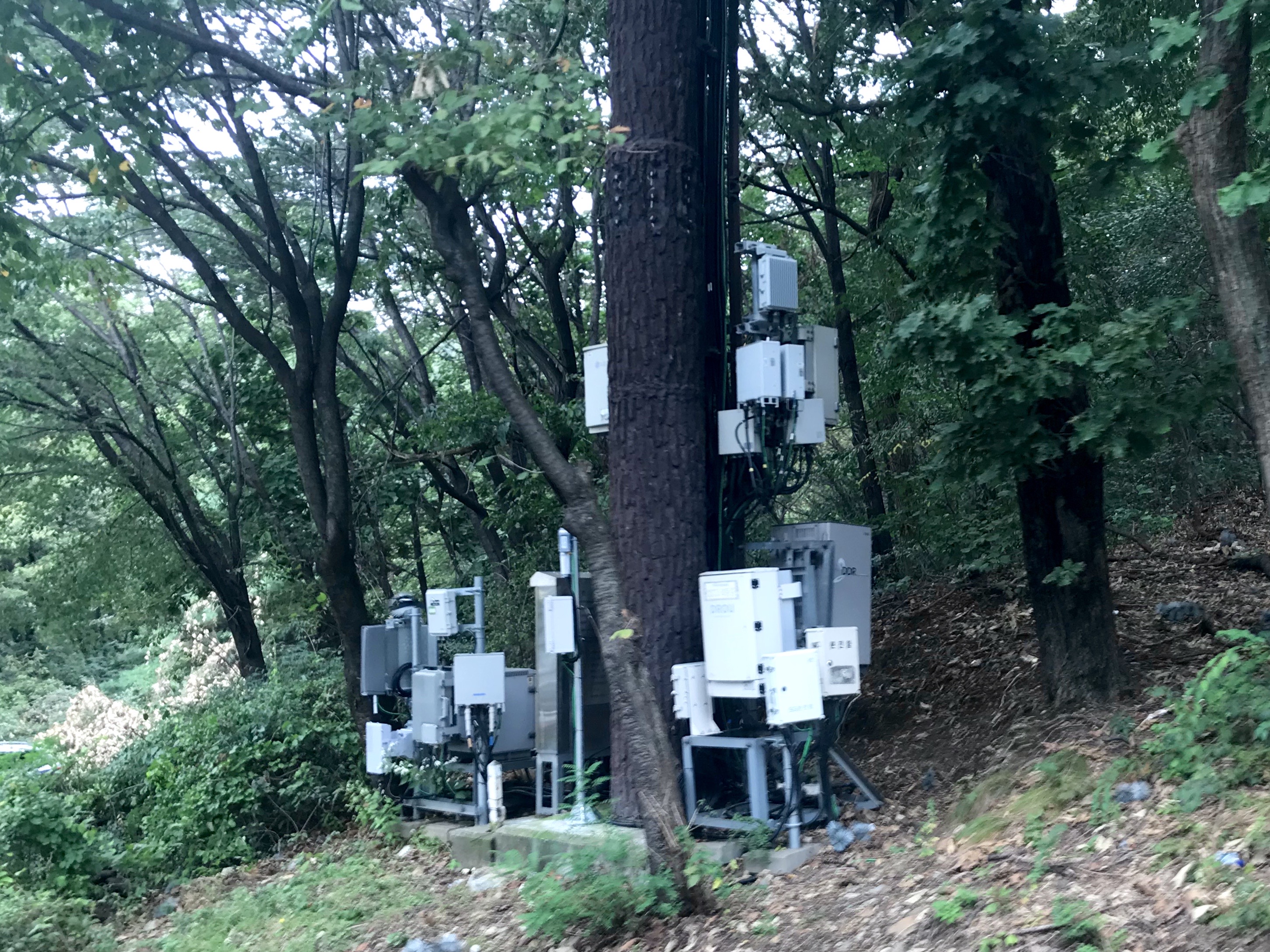 At first, the project [Anthro+Aesthetics] is a visual archive as a means of experimenting a research methodology. The artist utilises 'photography' or 'image' itself as an artistic medium. This is an exploration of the contemporary nature, which reveals cultural phenomenon regarding Anthropocene. This is the outcome of the world between the artificial and nature which is interweaved in anthropocene. For this reason, the collected images are interpreted in the context of contemporary visual culture, media, social phenomenon, nature, etc.
'Anthro+Aesthetics'
: What is the contemporary aesthetics created by the Anthropocene?
[Anthro+Aesthetics] is started from the draft of research paper in June of 2019 with the research subject and question.
What is 'Anthro+Aesthetics'?
The human-altered environment, which represented by Anthropocentrism, emerged as a new paradigm of aesthetics. It features spectacles, by creating the phenomenon of artificial nature and the quasi-environment. In this context, I would like to term 'Anthro-Aesthetics', which blends 'anthropos' (which means human) with 'aesthetics'. This is a new mode of aesthetic experience from the heterogenous combination in the Anthropocene. The 'Anthro-aesthetics' reproduces existing natural environment to ideal scene based on the human-centred view. Within the domain of anthropocentric practices, nature is deconstructed morphologically and conceptually, enhancing by industry, commerce, and capital system. Additionally, it can spread the influence of Anthro-aesthetics on geological, social, and cultural aspects.
What do I intend through this archiving project?
Humanity has rendered the Earth wretched with the industrialisation. The Anthropocene is the epoch of human intervention with the urgency of environmental issues and this leads to unexpected climate of the present. I am interested in this phenomenon and tried to capture the moment of this change. Therefore, I will collect 'case studies on aesthetics of Anthropocene', which aims to develop humans living conditions in the world. The following studies focus on the human-centred environment for aesthetics and processes that illustrate the human-altered environment by the Anthropocene.
[인류세적+미학]
인간이 만들어낸 환경, 인류세를 통해 새롭게 나타난 시각적 패러다임
: 'Anthropos' (인간)과 'Aesthetics' (미학)이라는 단어의 조합으로 만들어진 신조어이다.
인공과 자연의 이질적인 조합은 새로운 미적 경험을 만들어내고, 때로 인공자연은 스펙터클의 요소가 된다. 'anthro+aesthetics'는 새로운 환경에 대한 재생산으로써 인간 중심의 관점이 여실히 드러나는 동시대 시각현상이라고 할 수 있다. 산업화, 기계화 등 시스템적 세계관이 빚어낸 시각현상으로 지질학적, 사회문화적, 생태적 맥락에서의 자연의 변이를 목격할 수 있다.
이 프로젝트는 사진을 매체로 활용하였다. 실제 현실 공간, 주변환경 안에서 인공 자연이 주는 생경한 풍경을 축적하여 시각 아카이브를 구성한다. 이러한 현상을 anthro+aesthetics라 명명, 관찰자로서 변화의 현장을 포착한다. 이렇게 수집된 이미지는 동시대 자연, 문화, 사회적 맥락에서의 해석을 가져온다.
Instagram : @anthro_aesthetics
Copyright 2020. Ah Ra Yang All Rights Reserved.